FAQs - Q 17
Sign up for V.A.C.P.
How can I add funds to my account?
Under the "Manage Financials" section in your partner portal, you have an option to add funds to your account. You can use the Paypal and Bank of America payment gateways to make payments using a credit card. We accept all leading credit cards including Visa, Mastercard and Amex. You can also send a check or wire transfer to our account.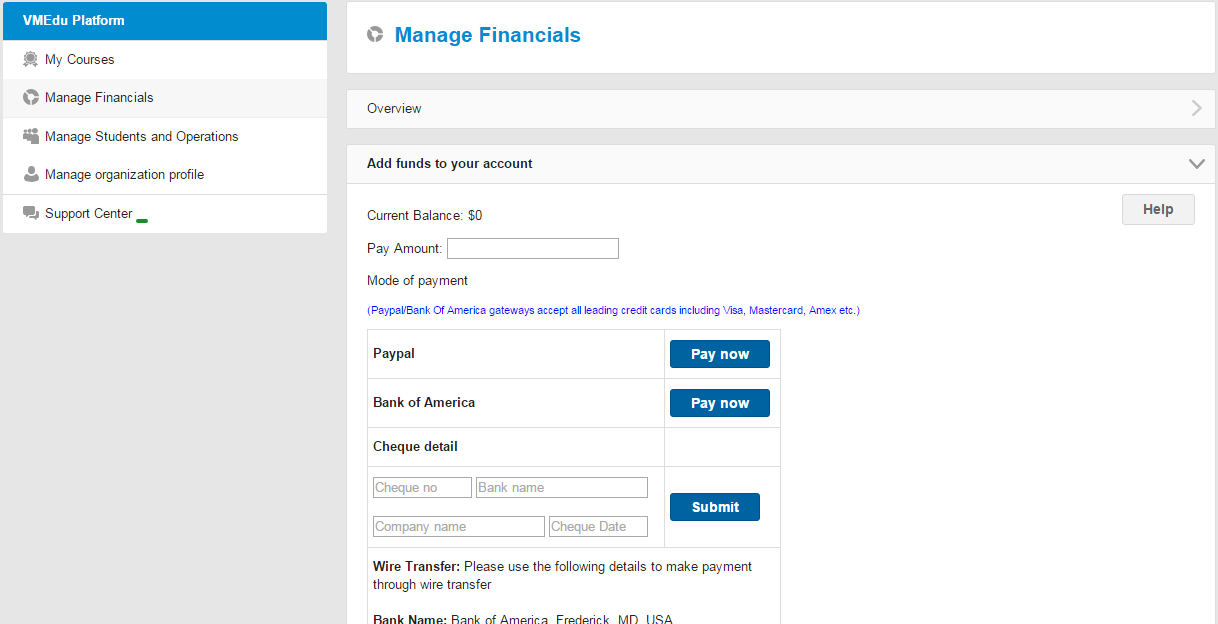 Note: Payments through Paypal and Bank of America, the paid amount will reflect in your account immediately. In case of check and wire transfer, once the paid amount reflects in our bank account, it will take up to 24 hours for the amount to be credited your partner account.